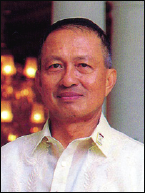 How do shipping companies make a decision about how much to spend on broad band, and how do they decide on the options available?
There are a lot of negative effects of the lack of sufficient bandwidth for data communications with vessels. The fleets of the world have missed a lot of the "information revolution" due to the lack of bandwidth. This picture however is changing positively with the new developments. Dr. Panagiotis Nomikos, business development director of Danaos Management Consultants, one of the world's largest maritime software companies and president of the Association of Shipping Company IT Managers (AMMITEC) opines that "the bandwidth opening for deep-sea commercial vessels started with the Fleet offering and is further enhanced with all the other broadband offerings that followed." Dr. Nomikos sees a tremendous momentum of an "emerging industry'; and that the availability of new technology combined with plenty of available capital for investment are creating the right mix of conditions for rapid modernization of vessel IT and communications. He sees the long-term positive consequences of the Broadband adoption, which would be a strong aspect in the "vessel of the future" and her interconnection to the office IT Infrastructure in a modern way.
Broadband Global Area Network (BGAN) is a form of Satellite internet and telephony provided by INMARSAT, using two geostationary satellites. It is expected that by 2008 it would cover the entire world, except for the polar regions, and would therefore be perfectly matched with the Search and Rescue Convention coverage. Not that it really matters, since the SAR system is already covered by other modes of communications. According to Wikipedia, "the advantage of BGAN over other satellite systems is that the terminal is portable, can be easily set up by anyone, and is the only portable satellite system on the market that has this high of quality and speed for both voice and data services. It works on the L band, avoiding rain fade and other issues of traditional larger satellite systems:'
The two main terminals that apply to basic BGAN usage are Telephone Voice and Background IP data. Voice is on average $0.99 per min. and costs can vary based on type of calls are made (Land lines, Cell phones, other Satellite phones) Data can run anywhere from $5.00-$10.00 per MB depending on what service provider is used. Just like all satellite based communication the main one being need for "line of sight view" of the satellite, although the naked eye cannot see it. Since BGAN works on Geostationary satellites as long as users know the general direction of the satellite, they can get on the network. The terminals help connect easily as well, with most giving a beep tone and sliding scale power bar to find the satellite and get a strong signal. Then usually with the touch of one button, the terminal auto-negotiates with the satellite and connects. The average pointing time for a BGAN unit is 2 minutes, under a minute with an experienced user and a good signal. The ease of use of the terminal lets anyone be a satellite engineer.
BGAN is being used in the world today for disaster response, telemedicine, business continuity, military use, and recreational use. Malcolm Tindley, manager, director, customer service programs, Europe and the Middle East, Sperry Marine, stated in a case study, Broadband communications and iFleet that a container vessel using 2.8m VSAT antenna from INVSAT, a 10 port wireless system on board enabled masters to see all the information on the ship's bridge, apart from radar, from anywhere on the vessel. Such services allow users to make remote diagnostics, and to monitor what is going on onboard from shore. It will also improve quality of life for seafarers. Once downlinked, vessels are able to connect seamlesslyto a wide array of services including voice, private and public data services, and the Internet. "It's giving a lot of opportunities," said Captain Rene Menzel from Dahle. "In the future we will have an internet connection – so why not start now:' In the Philippines, domestic shipping has not improved its capability to communicate under strict government rules.
The Maritime Communications Project (MCP) was implemented with much resistance in the 1990s, but still, government observers insist that shipping does not use electronic communications in an orderly fashion, except within the respective companies. The tremendous increase in the capability of cellular phones will in fact render the need for shipping-organized systems, except those offered by mobile phone providers in collaboration with shipping companies.
From a report by Riza T. Dichondra in the Enquirer of 28 October 2007, SMART Communications inc. has tied up with foreign telecom firms to offer mobile roaming connectivity on board cruise ships and luxury ferries worldwide. The service, called Coastline Roaming, al lows postpaid and prepaid Smart subscribers to send and receive calls and text messages on select cruise ships and liners without having to change their phone numbers or handsets. Plchondra continues: "Smart said it was the first Philippine telco to offer this service. Its foreign partners for the service are AT&T (Cingular) of the United States; Telecom ltalia, Italy, and Manx Maritime, Isle of Man and Maritime Communications Partner (MCP), Norway. OceanCell of Iceland is another upcoming partner.
"Services using coastline roaming follow the same billing principles as regular land-based roaming:'