In anticipation of the influx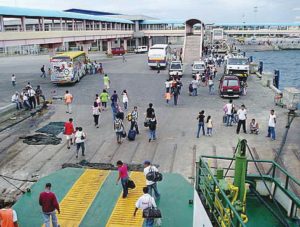 of passengers that will be passing through the ports with the upcoming opening of classes come June, the Philippine Ports Authority (PPA) are continuously and strictly adopting appropriate measures to ensure the safety, security and convenience of the passengers, ships and cargoes in the ports.
Among the measures that shall be continuously undertaken especially during this season where passengers are at peak are the provision of help desks and the passenger assistance centers (PAC) as well as the coordination with various government agencies involved in port security and safety.
Also included in the safety and security measures to be undertaken is the security alertness particularly of the security and safety per­sonnel as well as the availability of efficiently functioning baggage X-ray machines and walk through detectors.
The Passenger Assistance Center (PAC) manned by PPA port opera­tions personnel and other government agencies such as the Phil. Coast Guard (PCG), PNP Maritime Command and the Maritime Industry Authority (MARINA) shall address the problems encountered by pas­sengers and other related concerns.
PPA GM Juan Sta Ana said that Port Security has already been es­tablished nationwide but more security alertness, however, will be observed during this peak passenger season.
"Port personnel especially the security guards are under strict instruc­tions to extend utmost courtesy to the passengers and are directed to be always watchful to unattended baggage and to periodically check on all corners, and garbage bins for suspicious objects which shall be immediately coordinated with the local PNP for proper disposal," he said.