Improved transport and logistics among Asian countries will result to regional integration and most impor­tantly overwhelming trade gains, according to the lead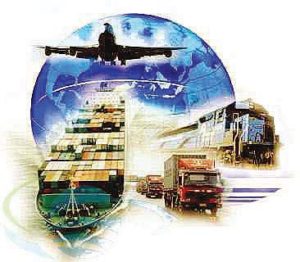 transport economist of the Asian Development Bank (ADB).
Peter Darjes, ADB lead transport economist said over the last 5 years, Asian trade growth was at 8 percent in real terms, between Asian and the rest of the world.
Half of the Asia's global trade is accounted for within the region, dominated by East Asia. China contributed 27 percent in imports and 28 percent exports while Philippines only had 2 percent imports and one percent exports. Among the top five contributors in Asian trade were China, Hong Kong, Japan, Korea and Singapore.
He cited constraints to the growth of trade in Asian countries and benchmarks them with the Organization of Economic Cooperation and Development (OECD) countries.
"The documentary requirement in countries in Asia is more cumber­some than in OECD countries. The number of documents needed normally exceeds documents required in OECD," he said.
He added that the time needed to export and the time needed to import is longer than OECD and the costs are higher.
"If the development of trade transaction cost and infrastructure and logistics quality increase by 2 points on the index, reducing transac­tion cost by 20 percent, the incremental gain in trade would amount to $2.2 billion, equivalent to 24 percent of the existing trade volumes of the counties concerned," he explained.
Spread over three years, stressing that it cannot happen overnight, the annual, trade growth is about 6.3 percent.
China will likely to continue its growth but not at the same level of growth it had, brought by policy shift of its government which focuses on internal consumption and less on trade.
Southeast Asia, he claimed will have a robust growth and Philippines, is so far, has been doing good.
Darjes said, though they have not done by country assessment on lo­gistics, he claimed that Philippines is doing very well, taking into con­sideration the last administration's focus, on Strong Republic Nautical Highway (SRNH).
He said that logistics requirements will increase, given the country's geographic location and growing population.
He said there may be decline in interisland shipping over the past years, due to direct links such as Davao-Singapore and Cebu-Hong Kong, among others; nonetheless freight volume will still be there.
The ADB and the United Nations Economic and Social Commission for Asia and the Pacific (UNESCAP) are discussing issues and chal­lenges in working for an integrated Asian region connected by world-class transport and logistics systems.