"We need to seek common ground while shelving differences and enhance common security… We need to accommodate each other's security concerns, demonstrate the utmost goodwill, wisdom and patience in settling differences through dialogue and consultation, and promote regional security cooperation so as to uphold peace and stability in our region." – China Pres. Hu Jintao at Boao Forum for Asia, 15 April 2011
President Benigno Aquino III has announced he intends to make a state visit to China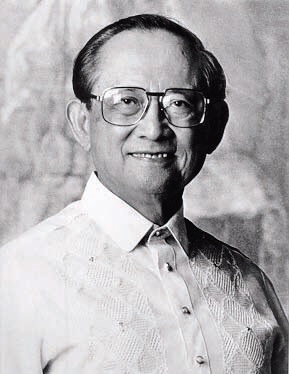 before the end of 2011. This is upon the invitation of President Hu Jintao as announced by Chinese Ambassador Liu Jianchao last 24 March, and acknowledged by Malacañang.
No Specific Time Frame 
Although P.Noy himself said that he "might push through with the visit in May" (Manila Bulletin, 31 March), he was soon after quoted as being "in no hurry to visit China this year." So, officials to include interested parties in the private sector of both countries are being subjected to a "sulong-atras" (forward-backward) dilemma by Malacañang.
Is this how the Philippines should deal with its powerhouse neighbor? And also with other heavyweights?
At least six months up to one year (or more) are normally required to prepare for state visits in major countries. All these involve laborious preparations and complex negotiations to insure zero defects and optimum results.
According to latest reports, however, no specific dates have been decided upon. It is assumed that negotiations are now going on full-blast on both sides to pin down the time frame, activities, destinations, audiences and bilateral/regional/global issues to be discussed.
P.Noy's sortie to China is expected to strengthen bilateral relations between China and the Philippines, according to Ambassador Liu, who opined that our bilateral relations are in "very good shape." Reasonably, the Chinese leaders want to make the visit beneficial for our two countries. Clearly, a sense of urgency can be discerned from Ambassador Liu's pronouncements.
Our President is scheduled to leave for Jakarta on 06 May for the ASEAN Summit that may take three to four days, given that the ASEAN leaders will also be meeting with ASEAN Regional Forum members and with some 16 Dialogue Partners. In November, the President will be in Hawaii for the Asia Pacific Economic Cooperation (APEC) Forum hosted by President Obama. In these Asia-Pacific confabs, China and the U.S. are inevitably the major players.
Whither Philippines-China Relations? In a blog (20 April), Dr. Aileen Baviera — former Dean of the U.P. Asian Center and immediate past president of the Philippine Association for Chinese Studies — observes in her article titled: "Whither Philippines-China relations under President Noynoy Aquino?":
"Philippines-China relations must be at one of its lowest points ever. Even during the height of the Mischief (Panganiban) Reef crisis (1995-1997), economic ties were growing and there was minimal effect on warm people-to-people linkages. Now the value of economic cooperation with China has been questioned due to perceptions that it has been pursued through corrupt practices (e.g. NBN-ZTE, Northrail, Southrail, Transco, etc.).
"People-to-people ties have also been damaged by the Hong Kong hostage fiasco and, to a lesser extent, by Chinese execution of three Filipino drug mules. Moreover, the South China Sea territorial dispute remains a flashpoint, with the Chinese side issuing warnings over re- cent Philippine-sanctioned oil exploration activities by the UK-based Forum Energy on the Reed Bank.
"At the same time, Chinese Ambassador Liu persists in describing relations between the two countries as 'in very good shape.' Indeed, relations continue to be viable because of a number of reasons, not least among them a long tradition of friendship and expanding exchanges. Even the growing number of Philippine missions in China (now including Beijing, Guangzhou, Xiamen, Shanghai, Chongqing, Hong Kong and Macau) is an indication of the importance we attach to China and our commitment to developing mutually beneficial relations.
"Both sides realize the importance of cooperation, not only for bilateral advantages but also in contributing to regional prosperity as well as peace and stability. This is especially true today, as there is much uncertainty about how the unfolding rise of China and U.S.' renewed interest in the Asia-Pacific will affect the balance of economic and military power — and ultimately the interests of China's near neighbors in East Asia."
President Hu Jintao's Commitments
At the 2011 BFA Annual Conference just three weeks ago, President Hu Jintao was riding on the crest of warmed-up relations with the U.S. because of his morale-boosting reception at the White House last February plus his hosting of the unprecedented gathering of the BRICS economic "drivers" (Brazil, Russia, India, China, South Africa) at Sanya, Hainan the same week as his Boao speech. His repeated messages were:
"First, we need to respect diversity of civilizations and promote good-neighborly relations. We should continue to promote economic and social development and improve people's lives. "We need to translate the diversity of our region into a driving force for more dynamic exchanges and cooperation, increase mutual under- standing and trust, and take our cooperation to higher levels. 
"Second, we need to transform our development patterns and promote all-round development in keeping with global trends, build capacity for scientific and technological innovation, and develop the green economy. "We need to work for balanced development of the financial sectors and domestic/external demand. We need to focus on both the speed and quality of development, and ensure both efficiency and equity.
"Third, we need to share opportunities and meet challenges together. We should intensify macroeconomic policy coordination, expand shared interests and work for the common development of our region.
"Large countries should support small ones, rich countries should help poor ones and all should help each other. In this way, all members of the region will reap benefits and all Asians will lead better lives.
"Fourth, we need to seek common ground while shelving differences and enhance common security. We should reject the Cold War mentality and zero-sum approach, and advocate a new security concept featuring mutual trust, mutual benefit, equality and coordination. We need to accommodate each other's security concerns, demonstrate the utmost goodwill, wisdom and patience in settling differences, and promote security cooperation so as to uphold peace and stability in our region.
"Fifth, we need to champion mutual benefit and deepen regional cooperation. In strengthening regional mechanisms, we should follow the principle of consensus and incremental progress, and encourage the coexistence of different mechanisms while harnessing their respective strengths.
"We should adhere to open regionalism and respect the interests of countries outside the Asian region. We welcome the active participation of all countries, including the BRICS, in the Asian co-operation process. We will make Asia more peaceful, stable and prosperous."
Top-Level Visits to China
In April 2011 alone, President Hu hosted the following Heads of State/ Government:
12-14 April – Brazil President Dilma Rouseff, Russia President Dmitry Medvedev, India PM Manmohan Singh, and South Africa President Jacob Zuma at the 2011 BRICS Summit, Sanya, Hainan.

14-16 April – All the above BRICS leaders plus South Korea Prime Minister Kim Hwang-sik, Spain Prime Minister Jose Luis Rodriguez Zapatero, and Ukraine Prime Minister Mykola Azarov at the 10th Boao Forum for Asia Annual Conference.

19-20 April – Uzbekistan President Islam Karimov in Beijing.

25-28 April – Australia PM Julia Gillard in Beijing.
All visited Beijing for the mandatory courtesy calls and bilateral talks.
Issues Of National Interest
Between President Aquino and President Hu, there are many issues of national interest to be frankly discussed between them and their respective delegations, notably:
(a) Bilateral:
(1) Joint development of idle Philippine agri-aqua areas plus processing/marketing of produce to deal with the worldwide food shortage and rising costs;
(2) Renewable energy development;
(3) Herbal medicine production;
(4) Resumption of Northrail-Southrail-ZTE and other interrupted projects;
(5) ODA and soft loans for public utilities and infrastructure;
(6) Scientific-technological-educational cooperation.
(b) Regional:
(1) Joint exploration-development-exploitation of fishing/ marine/gas/ oil/minerals as well as the conservation of endangered species in the South China Sea, such as the Indo- Malay-Philippines Archipelago (as the "World's Center of Marine Biodiversity");
(2) Joint or coordinated security, search-and-rescue, and anti-piracy operations in overlapping national boundaries;
(3) Settlement of disputed territorial claims through the U.N. Convention on the Law of the Sea and other international jurisprudence.
(c) Global:
(1) Mitigation of global warming and other natural calamities, and institutionalization of carbon credits to benefit less-developed nations;
(2) Fighting international terrorism, preventing nuclear proliferation, and stopping illegal drugs/firearms/human trafficking;
(3) Countering money laundering and cyber-crimes;
(4) Protection of migrant workers/seafarers;
(5) Preventing/interdicting endemic diseases;
(6) Preservation of energy resources by the settlement of conflicts worldwide.
Bottomline For The Near Future
ALL OF THE ABOVE DEFINE THE BOTTOMLINE IN EACH AND EVERY COUNTRY'S NATIONAL INTEREST WHICH, IN BRIEF, IS: SUSTAINABLE DEVELOPMENT, ENDURING PEACE, AND PRESERVATION OF HUMAN VALUES.
Kaya ba natin ito?