The Philippine Ports Authority (PPA) is improving the cargo handling capacity of three gateway ports in preparation for the expected influx of cargoes from its Association of Southeast Asian Nation (Asean) neighbors brought about by the implementation of the Asean Economic Community at the end of the year.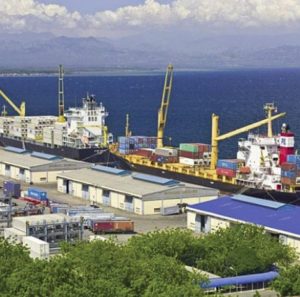 PPA said the existing crane capacity of the three ports are not enough to handle the forecasted volume of cargo that will be brought about by the Asean Economic Community that will be implemented by the end of this year.
PPA General Manager Juan C. Sta. Ana said the projects are set to be implemented in the next couple of weeks at the ports of Iloilo, Zamboanga and General Santos.
"These gateway ports handles a considerable volume of containerized cargoes, hence, require efficient quay crane operations in preparation for the AEC implementation," Sta. Ana explained.
"We have commissioned a study to determine the structural soundness of the existing facilities of the three ports to accommodate the wheel load of shore cranes and this was the basis of the development requirement of each port upgrade," Sta. Ana added.
"The breaking down of trade barriers brought about by the AEC will definitely increase volume handled to and from these ports, thereby, justifying the need for the development," Sta. Ana added.
The port agency chief also explained that the other seven Philippine gateway ports like the Manila International Containter Terminal, the Manila South Harbor, the Manila North Harbor, and Batangas in Luzon has been ready in terms of cargo handling capacity for the AEC while Cagayan de Oro, Davao, Ozamiz in Mindanao are also getting ready for the the Asean integration.
The projects, meanwhile, will be financed using PPA internally generated fund.
As early as the start of last year, the PPA has step up its efforts to improve other port facilities in preparation for the AEC taking into consideration the repercussion of non-compliance.
"This year, we are expected to introduce breakthrough changes in our policies particularly in the streamlining of our requirements, more deployment of technology-driven processes to improve the delivery of our services and reform in the modality of adjusting cargo-handling tariff and other charges and fees," Sta. Ana said.
The AEC is the goal of regional economic integration by 2015. AEC envisages key characteristics such as a single market and production base; a highly competitive economic region; a region of equitable economic development and a region fully integrated into the global economy.
"It is not also the AEC that we are preparing, volume from our regular foreign and domestic cargoes continue to climb and we have to equip our ports with the needed cargo handling muscle to accommodate all these demands," Sta. Ana added.