The Philippine fishing company, Frabelle Fishing Corporation, has recently concluded the Friend of the Sea (FOS) certification renewal audit. Yellowfin, skipjack, bigeye, and bullet tuna products from Frabelle can continue to display the FOS official seal of approval.
Fishing Method.  The tuna is caught through the purse seine method by the company's certified vessels in the Western Central part of the Pacific Ocean.
As of May 2015, Frabelle had 22 tuna purse seiners; 9 sardine and mackerel purse seiners of different sizes; and 2 more purse seiners being built for larger fishing capacity, and to replace some of the older vessels.
As reported by Alex Hofford of Greenpeace in 2012, purse seiners use fish aggregation devices (FADs) to set nets around the vessel, which Greenpeace finds to be a highly destructive method of fishing, that it continues to stand against the purse seine method, and wants it banned.
Nonetheless, FOS finds Frabelle fishing as medium scale in volume with a minimal bycatch. Thus, Frabelle is found as neither overfishing tuna nor harming bycatch, which are set free and returned back to sea.
Distribution.  Frabelle distributes its seafood products locally and internationally, including Asia, Europe, Middle East, and North America.
History.  Frabelle was established in the Philippines in 1966 and based in Navotas, a city in Metro Manila well-known as the fishing port central, and one of the biggest in Asia. Frabelle's small business grew from one Japanese second-hand deep sea trawler, to one of the largest fishing companies in the world. President Francisco Tiu Laurel named his fishing company Frabelle after his name, Francisco, and that of his wife, Bella. From trawl fishing, Frabelle moved into purse seining.  The initial target species were small pelagic fishes like sardines, mackerel, and scads fished within the Philippine waters.
Expansion. In the mid-70's, Frabelle started purse seining of tuna, and in 1981 it expanded its fishing operations beyond the Philippines into the waters of the Western and Central Pacific region, but particularly in Papua New Guinea. Neil Ramsden reports in Undercurrent News that Frabelle vessels began landing skipjack and yellowfin caught in the waters of the 8 PNA islands (Parties to the Nauru Agreement). The islands collectively control 25–30% of the world's tuna supply, and approximately 60% of the western and central Pacific tuna supply. Frabelle also plans to expand operations in Kiribati, Micronesia, and the Solomon Islands, beyond tuna processing.
Janina C. Lim reported in Business World on 16 April 2016 that Frabelle's President said, "The company does not target to increase fish catch this year so as to stabilize prices for the industry."  He further added, "Frabelle usually catches around 130,000 tons of fish annually."  This translates to a catch of 356 tons of fish per day.  Earlier in 19 May last year, Neil Ramsden reported in Undercurrent News that Frabelle would need to process just 120 tons of fish per day to break even.
Lim also reported that discussions with government authorities on Frabelle's intended exploration in Benham Rise happened as early as last year.  To recall, in 2012, the Philippines won its claim of the Benham Rise plateau, east of Luzon, under the United Nations Convention on the Law of the Sea (UNCLOS), and has since conducted experiments showing bigger sizes of fish, and the presence of various species of tuna in the area. According to Asis G. Perez, Bureau of Fisheries and Aquatic Resources Director, "Frabelle is, so far, the only big private corporation set to fish in Benham Rise."
Frabelle has started fishing recently in May this year at the Benham Rise, the country's newest maritime territory.  With an estimated monthly catch of 500 tons at $1,700 per ton for 7 months of operations in a typhoon belt area, the total estimated annual revenue amounts to $5.95 million.
Sustainable Fishing.  The Philippine fishing company, Frabelle, relies on strict sustainable procedures that reflect an environmentally friendly business approach. "Friend of the Sea has become the leading certification program," says Floyd T. Laurel, Senior Vice President of Frabelle. "We are happy that our sustainability values and goals have aligned over the last years."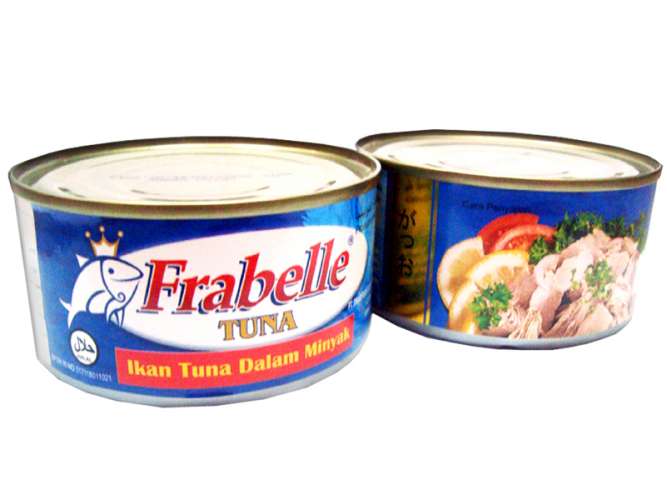 Friend of the Sea is an international certification program for products from sustainable fisheries and aquaculture. Over 500 companies in over 50 countries rely on FOS to assess the sustainable origin of their seafood. The audits performed on the companies are based on the best and the most updated available scientific data, and are run by accredited independent certification bodies.