The Maritime Forum presents, in commemoration of the 25th Anniversary of the Founding of its convener, The Maritime League, the 2016 Maritime Awards for excellence in various endeavors in the Philippine maritime community will be presented on November 25, 2016. An Awards Committee to review the final list was confirmed during the 116th Maritime Forum held at the NAMRIA, Lawton Ave., Fort Bonifacio, Taguig City on 28-October-2016 consisting of RADM Quirico V Evangelista AFP (Ret) as Chairman, and Commo Mariano S Sontillanosa AFP (Ret), and Capt Roberto N Patrimonio PCG, as members.
The AWARDEES shown below are companies engaged in development and activities that are inherently part of the maritime industry or have significant contribution to developments that affect the maritime environment or area and reflect their outstanding achievement in the fields they represent.
1. For excellence in international port/terminal management and operations:
INTERNATIONAL CONTAINER TERMINAL SERVICES, INC. (ICTSI)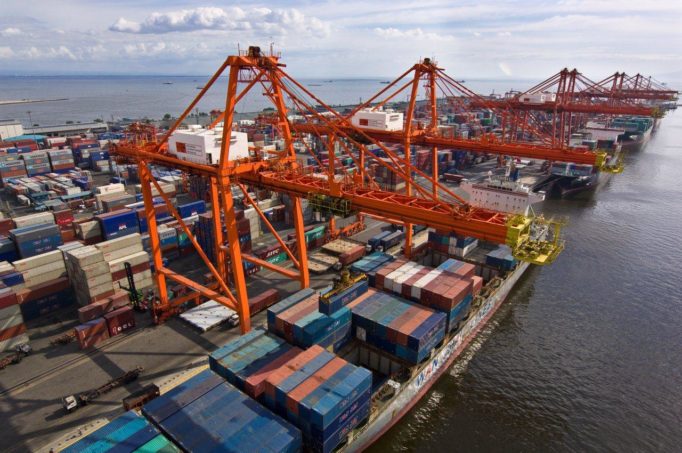 International Container Terminal Services, Inc. (ICTSI) is involved in the management, operation and development of ports and terminals. Incorporated in 1987, ICTSI is the Philippines' largest and most successful container terminal operator, and has become a world leader in this business of providing container handling, storage and related services to shipping lines and cargo owners.  ICTSI has an experience record that spans container terminal operation in six continents.  ICTSI currently has 30 port operations in 20 countries. We have a track record that confirms our ability to rapidly adapt to different operating environments, and to add substantial value to our operated terminals by enhancing their efficiency at every level.  The management and staff of ICTSI, at both its corporate and operations levels, have extensive operating experience in container, break-bulk, roll-on roll-off and general cargo.
2.  For excellence in the conduct of maritime education, training, and overseas deployment of quality seafarers:
MARITIME ACADEMY OF ASIA AND THE PACIFIC (MAAP)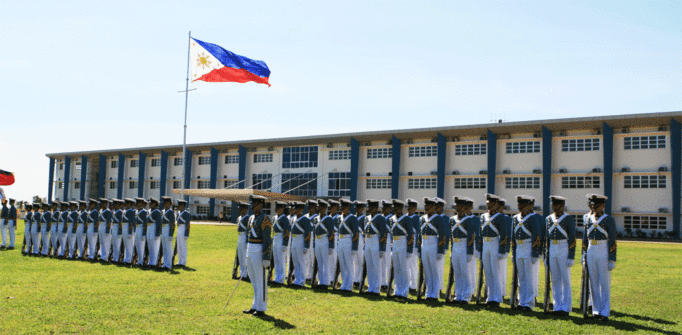 The Maritime Academy of Asia and the Pacific located in Kamaya Point, Mariveles, Bataan is an all-scholar school for Merchant Marine Officers offering Baccalaureate and Master's degree programs. Cadets are recruited nationwide and those selected have free tuition, board and lodging paid by international shipping companies for whom their scholars will work for 5 years. Established in 1998 by the late Capt Gregorio S. Oca, President of the Associated Marine Officers and Seamen's Union of the Philippines, MAAP has graduated 2916 officers, 91% of whom are still working in the industry. MAAP is equipped with the latest maritime training simulators & equipment. To maintain high quality of service, MAAP is accredited with ISO 9001-2015; Quality Maritime Education and Training; Offshore Petroleum Industry Training Organization, and PACUCOA, among others. Since its first graduation rite in 2003, MAAP has produced 93 licensed Master Mariners (Captains) and 67 licensed Chief Engineers. With a current enrolment of 1710 cadets, 34 of them women.
3.  For excellence in the development, management & operation of transport business conglomerate:
HERMA GROUP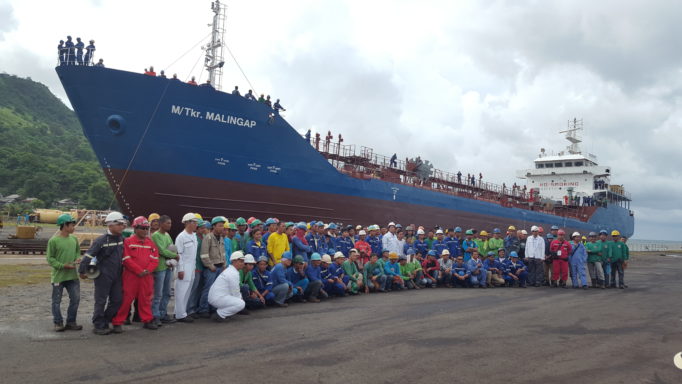 The Herma Group traces its origins to 1985 when Herma Corporation, a company specializing in the seaborne transport of refined petroleum products, was established. The company has since ventured into other businesses, namely, shipbuilding and ship repair, port terminal operations, petroleum trading and terminals, property development, and environmental management services to form the present-day Herma Group. Their most recent accomplishments include the construction of 3 IACS-classed petroleum tankers, and 3 domestic bunkering barges at their shipyard in Bataan to add to their ever-growing fleet of hauling and bunkering vessels; expansion of their petroleum trading out of their 2 oil import terminals in Batangas and Davao; and upgrading of their hazardous waste treatment facilities in Cavite and Leyte.
 4.  For excellence in planning and development of an urban commercial waterfront area:
ASEANA HOLDINGS INC.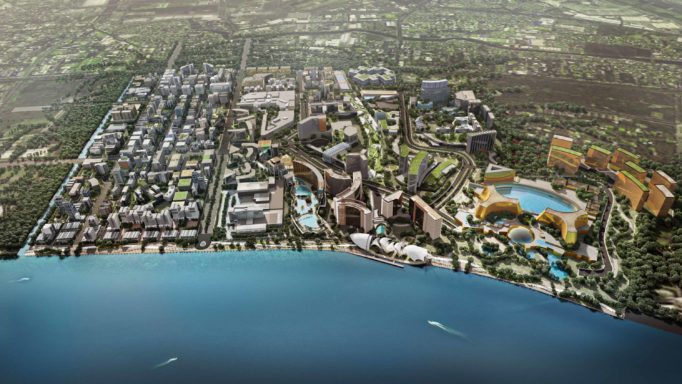 Aseana Holdings Inc. is a fully owned subsidiary of D.M. Wenceslao & Associates Inc. (DMWAI). Formed in 2003, Aseana Holdings Inc. was organized for the development potential of Aseana City, a 107-hectare business, entertainment, and tourist destination fronting Manila Bay and forms part of the Central Business Park Island B&C reclamation. Its projects within Aseana City include office, dining and retail strip Aseana Power Station and Aseana Square; Aseana I, Aseana II and Aseana III office buildings; and residential condominium Pixel Residences. Some of its locators are Ayala's biggest Metro Manila Mall, boutique hotels, Red Planet Hotels, and Sequoia Manila; City of Dreams, and the Solaire Resort and Casino.
5.  For excellence in the development, management and operation of a modern interisland ferry system:
ARCHIPELAGO PHILIPPINES FERRIES CORPORATION (APFC)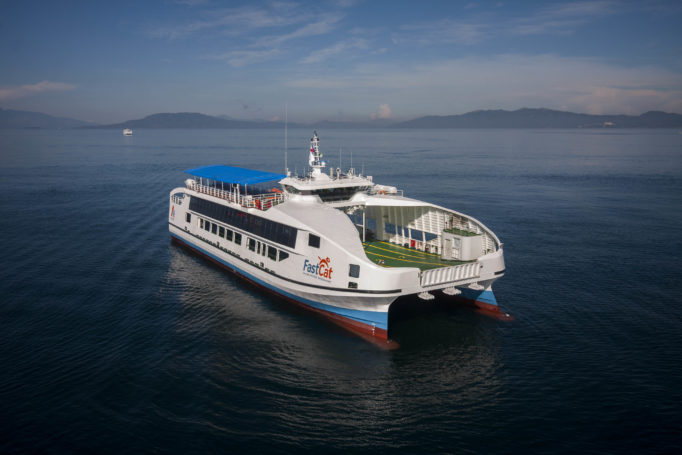 APFC was founded to provide a vital maritime link between the Philippine islands. Incorporated in 2002, it now owns and operates the Philippines' first and only catamaran RoRo ferries, and modernized ports and terminals in the eastern and western Philippine sea routes. In support of the Strong Republic Nautical Highway Project, and to facilitate efficient movement of people and goods, APFC offers safe, fast and convenient ferry service to the islands using state-of-the-art RoRo vessels designed specifically for Philippine weather conditions. With a focus on ensuring passenger safety, welfare and comfort, APFC re-fleeted in 2010 to pioneer 10 brand-new, custom-crafted, cutting-edge Ropax vessels fitted with world-class amenities and compliant with international standards.  20 vessels will be added to the fleet.
6.  For excellence in planning and visionary concept in integrated coastal development:
GREEN SQUARE PROPERTIES CORP.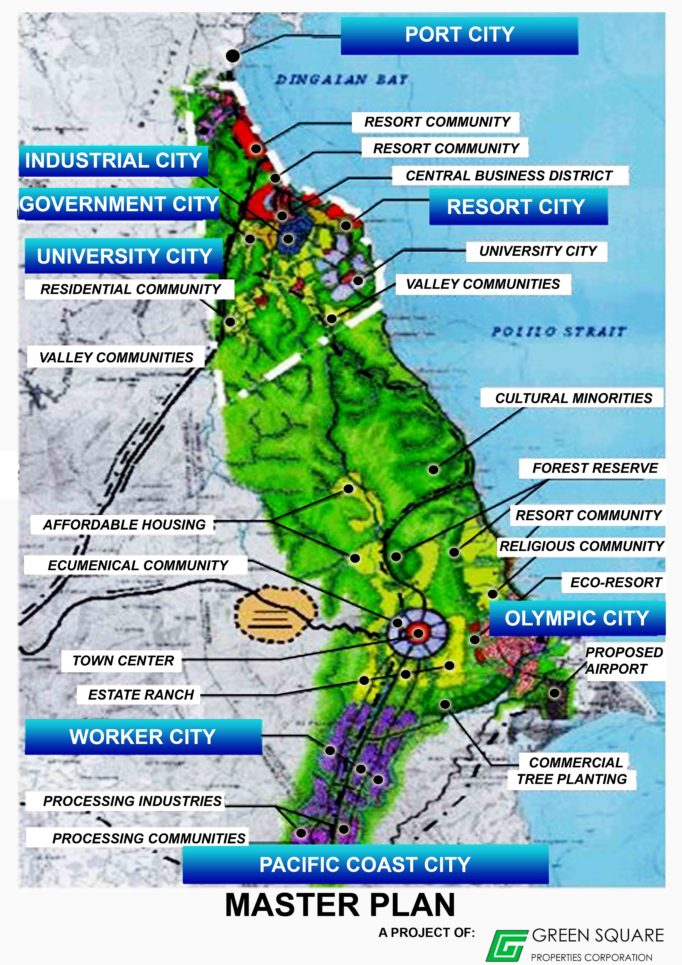 Pacific Coast Cities is a masterplanned development of 30,000 hectares at Dingalan, Aurora and Gen. Nakar, Quezon that would include an Industrial City, a Workers' City, a City of Learning, and a Government Center with an International Port and an Airport. Green Square Properties Corp. consolidated and conceptualized the Pacific Coast Cities masterplan, and is leading the movement of developing the Philippine Eastern Board. Our Industrial City will have a transshipment port, airport, and roads and railways that will ensure the smooth flow of commerce. Our Workers' City, will employ the Manila squatters, which will propel township and city development in the East, from Tuguegarao to Surigao. Our City of Learning will provide skills training, research and development so our workers can contribute to national productivity. The Port of Dingalan would attract huge container ships without the need for ship downsizing in nearby country ports. Pacific Coast Cities is envisioned to decongest Metro Manila.
7.  For excellence in development, management and operation of a multi-purpose cargo and passenger terminal:
MANILA NORTH HARBOUR PORT INC.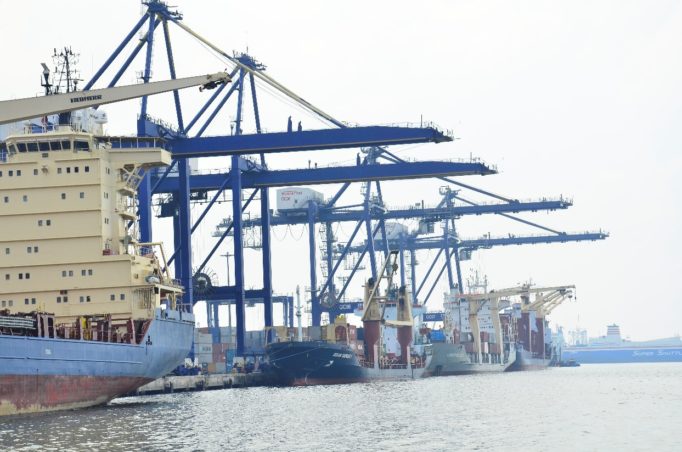 Manila North Harbour Port, Inc. (MNHPI) is the terminal operator of Manila North Harbor, a 52-hectare port facility situated at Tondo, Manila. The port has a total quay length of 5,200 meters and 41 berths that can accommodate all types of vessels. The North Port Passenger Terminal Complex is the first passenger terminal facility with facilities designed to provide utmost safety, security and comfort to passengers, and accommodate 2,000 passengers at any given time. To ensure optimal delivery of port services, MNHPI increased its cargo handling capacity with 6 ship-to-shore quay container cranes, and 20 rubber-tyred gantry cranes. An additional 2 ship-to-shore quay container cranes, and 7 rubber-tyred gantry cranes will be added in July 2017.
8.  For excellence in integrated logistics, passenger transport, tourism and travel in the maritime industry:
2GO GROUP INC.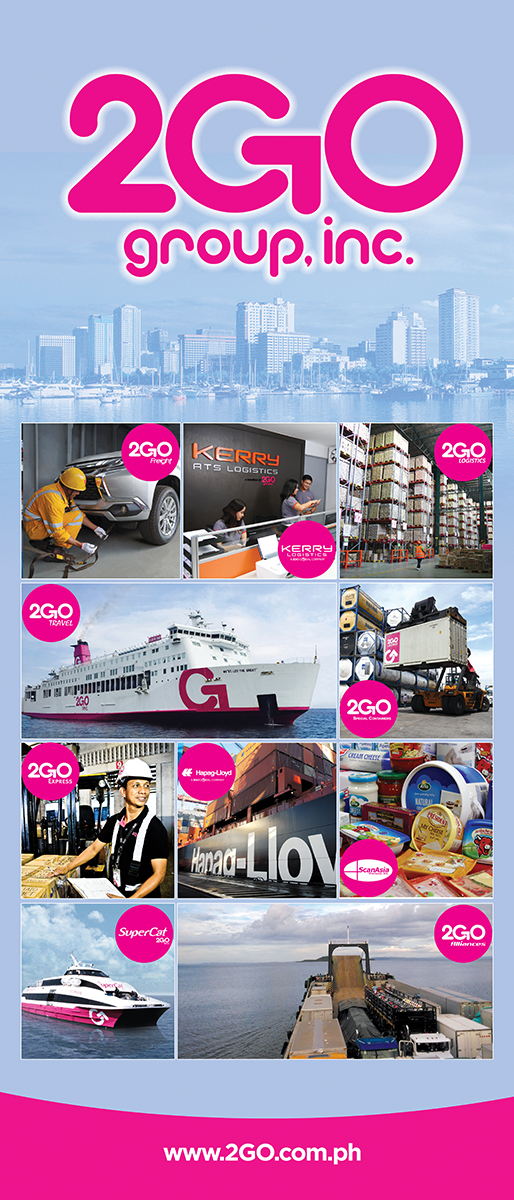 2GO Group Inc. is the largest, fully integrated supply chain enterprise and most complete end-to-end solutions provider in the Philippines, with 180 years of shipping and logistics experience.
The group owns and operates 2GO Travel, 2GO Freight, 2GO Express, 2GO Logistics, 2GO Special Containers, and Scan Asia Overseas Inc..
2GO Group's services include: international shipping; international freight forwarding; customs clearance; domestic shipping: freight and travel; warehousing; land transport; express; projects; and XTrade. It rmaintains 24 vessels, 55 warehouses, and over 2,200 outlets.